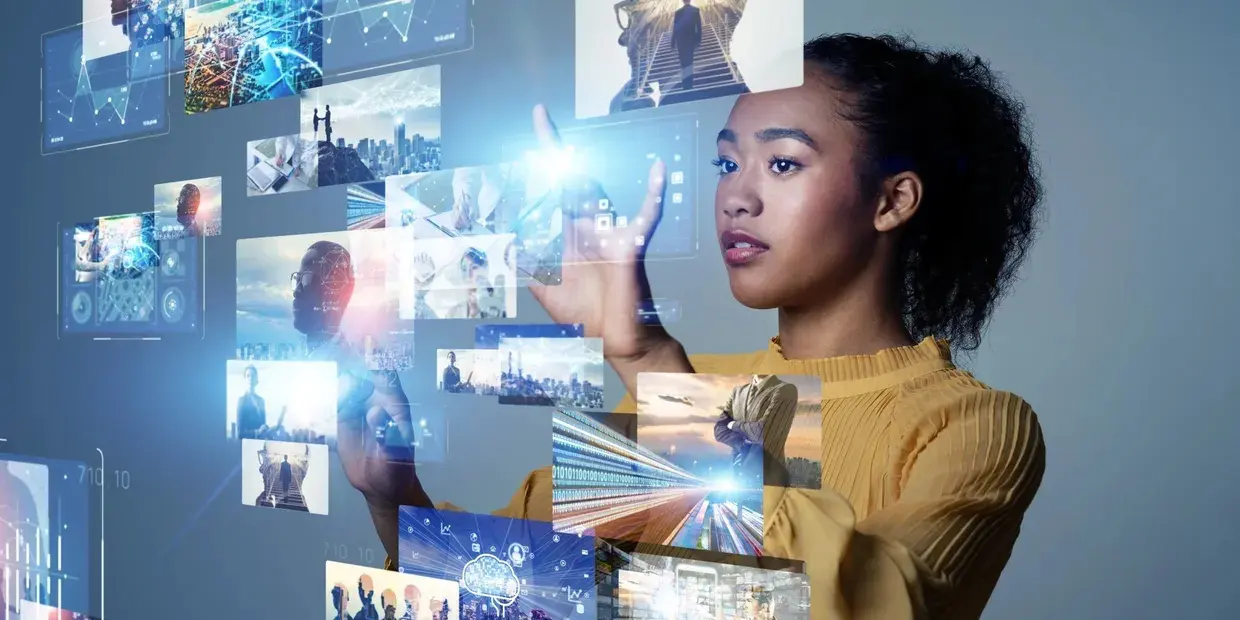 ARTICLES AND WEBINARS CONTRIBUTED BY MEMBERS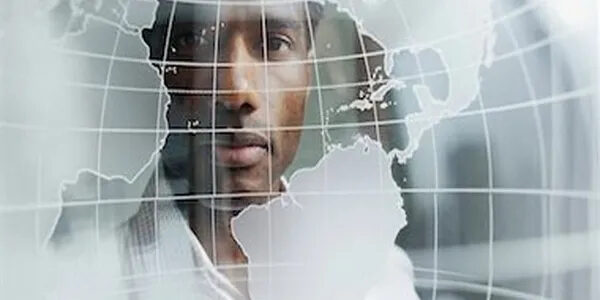 Your Big Questions About Race Answered
This article is about race and for people seeking to understand others' racism – or their own. This is offered as a safe space where you can pose questions you may hesitate to ask elsewhere answered by scholars and other experts on race.
The excerpts in this volume—culled from works of history, law, sociology, medicine, economics, critical theory, philosophy, art, and literature—are an invitation to understand anti-Black racism through the eyes of our most incisive commentators.
Becoming Trustworthy White Allies (Yale University)
This article comes from Reflections: A Magazine of Theological and Ethical Inquiry from Yale Divinity School. It focuses on the belief in the possibility of becoming trustworthy white allies with the willingness to move out of comfort zones, risk having assumptions challenged, lives disrupted, and our ways of viewing the world transformed.
ARTICLES ON RACE: MICROAGRESSIONS, HAIRSTYLES & HR LEADERS
Racial Microagressions: Examples and Phrases for Productive Dialogue
This article describes how microaggressions can be intentional or unintentional and sometimes even well-meaning. But they communicate hostile, derogatory, or negative racial messages or assumptions to the receiver. The ability to even notice these instances requires educating yourself about the experiences of black people in America and the significance behind such remarks.
Black Women with Natural Hairstyles Are Less Likely to Get Job Interviews
This article is from CNN Business and discusses Black women with natural hairstyles including curly afros, twists, or braids being less likely to get job interviews than White women or Black women with straightened hair, new research shows.
What It's Like to Be a Black HR Leader in This Moment
This article expresses the comments of Beverly Carmichael, T. Tara Turk, Victorio Milian, Janelle Peterson, Madison Butler, and Angelique Hamilton and provides a window into the experiences of Black professionals in HR during this moment in time. All are navigating the complex intersection of protests, police brutality, and racism.
Race and Trauma in the Workplace During the Age of Black Lives Matter
A panel of consultants from The Winters Group share personal reactions and comment on how to deal with race and trauma with many participating in the chatbox. The presentation also includes results of the survey where respondents talk about their personal reactions and manifestations of the #BlackLivesMatter movement in the workplace since its founding in 2013.
Please download Adobe Connect and view in Classic Mode
Reexamining Race and Trauma in the Workplace: A Practicum
In this second part of the series from the Winters Group, a panel of consultants take a deeper dive into the impact of trauma adding Dr. Danielle Busby, Ph.D., a trauma expert, to the discussion. The discussion focuses on race-based traumatic stress and some theoretical and historical background related to slavery, the civil rights era, etc. It also covers a range of ways that individuals can respond to trauma.
Please download Adobe Connect and view in Classic Mode
Race in the Workplace: Ways to Move Forward
This Cook Ross webinar explores the dynamics that make the conversation about race in the workplace difficult and offers techniques for a path forward. It discusses the challenges, benefits, impact, and explore strategies to reconcile the global, national, and personal impact of bias in our workplaces and have courageous conversations about race.
Working Through Whiteness: An Introduction
This Winters Group lab provides an introduction to the topic of whiteness and how this impacts the way we navigate the world around us and the work we do. We define white supremacy and how it manifests at varying levels of systems, including within our organizational policies, procedures, and culture while considering the good/bad binary of white identity.
Please download Adobe Connect and view in Classic Mode
Facing Fragility: The Realities, the Challenges, and the Work
This Winters Group lab discusses fragility and how we can face it in order to bridge the gaps in conversations that can perpetuate marginalization. It focuses on questions of What is fragility and how can it hinder the journey to creating an inclusive organization? Why do we think people are not ready for certain conversations and initiatives? How can we push harder to strike a balance? How do we move forward in the most inclusive way possible?
Please download Adobe Connect and view in Classic Mode
Beyond Empathy: A Call For White Humility In Response to Black Rage and Resistance
This Winters Group Lab emphasizes the significance of language in how we understand rebellion and rage in response to injustice and our corporate response; provides historical context on the influence of civil unrest and rebellion in the quest for justice and civil rights and initiates a call to action for enacting white humility and institutional accountability in response to the Black rage and resistance we are experiencing today.
Please download Adobe Connect and view in Classic Mode
Affirming and Unpacking the #MeToo Movement Part 1: Gender at the Intersection of Race and Class
This is the first virtual learning lab in a Winters Group three-part series that discusses the intersections of gender, race, and class within the context of the #MeToo movement. How do these intersections manifest in the workplace and in our communities? Who is most vulnerable? How can we respond meaningfully across these intersections?
Please download Adobe Connect and view in Classic Mode
#MeToo Movement Part 2 – Man to Man: Accountability, Backlash, and the Role of Men
This second virtual learning lab discusses the role of men in creating sustainable change from the #MeToo movement. We hear from men on their perspective on this movement and on how they can be a part of moving us towards greater justice around issues of sexual harassment. How should men hold themselves and one another accountable? How can men engage in the movement authentically so as to preclude a cultural backlash and foster healing?
Please download Adobe Connect and view in Classic Mode
#MeToo Movement Part 3: A Bold, Inclusive Conversation®
The final session of this three-part series engages in an intergenerational dialogue across race and gender to talk about what we've learned and what we can do now. Mary-Frances Winters leads a Bold, Inclusive Conversation® around what's next in the #MeToo Movement. What do we do now, personally and in our organizations, once we've affirmed and unpacked the reality and complexity of the "Me too" stories around us?
Please download Adobe Connect and view in Classic Mode
"Ain't I a Woman?" A Virtual Talk on the Role of Intersectionality in Fostering Gender Equity
In examining inclusion through a non-intersectional lens, we miss the opportunity to understand the complexities and nuanced experiences of individuals who belong to these groups, but also experience them at the intersection of other marginalized identities. This 'virtual talk' explores the concept of intersectionality through the lens and experiences of trailblazing women of different backgrounds.
Please download Adobe Connect and view in Classic Mode
Untangling the Web Between White Women and Women of Color
Talking about the intersectionality of race and gender in the workplace can be difficult and uncomfortable. However, the benefits far outweigh the challenges. When white women and women of color build authentic, sustainable, and honest relationships we discover that we are stronger together – our differences and similarities enable and support creativity and increased engagement. Rosalyn Taylor O'Neale and Leslie Traub explore the roadblocks and building blocks that can lead to long-lasting, healthy relationships.
The Women's Race Lab: Courageous
Conversations
Leslie Traub and Rosalyn Taylor O'Neale lead a meaningful exploration into the dynamics of cross-race relationships among women, constructing a path towards individual and collective wholeness and collaboration. The webinar highlighted some of the historical challenges between white women and women of color, how to more effectively approach each other, and what to do and not do in establishing ally-ship.
WEBINARS ON DEALING WITH DIFFICULT TOPICS IN TURBULENT TIMES
Doing 'The Work': Personal Agency & Corporate Activism During Turbulent Times
The news, current events, politics, and pervasive cultural and structural norms can be daunting, but what will you do about it? This Winters Group webinar explores the ways in which we can leverage our sphere of influence to effect change, influence systems, and engage others in the service of equity, justice, and inclusion. The goal is for participants to leave feeling even more empowered to identify how they can continue to do 'the work' and facilitate impact in their own way.
Please download Adobe Connect and view in Classic Mode
Managing Through Times of Fear
In this Cook Ross webinar, Howard Ross and Roslyn Taylor O'Neale lead a discussion covering a number of questions:
How is fear impacting you?
How do you see the world?
How do we break the cycle and move forward?
Bridging the Political Gap:
Managing the Diversity Dynamics in Our Workplace
This Cook Ross webinar, facilitated by Howard Ross, discusses the growing rifts between the various political parties, the connection to our identity and emotions, and how this impacts the dynamics in society and the workplace. It also responds to the question of how we can bridge these growing divisions.