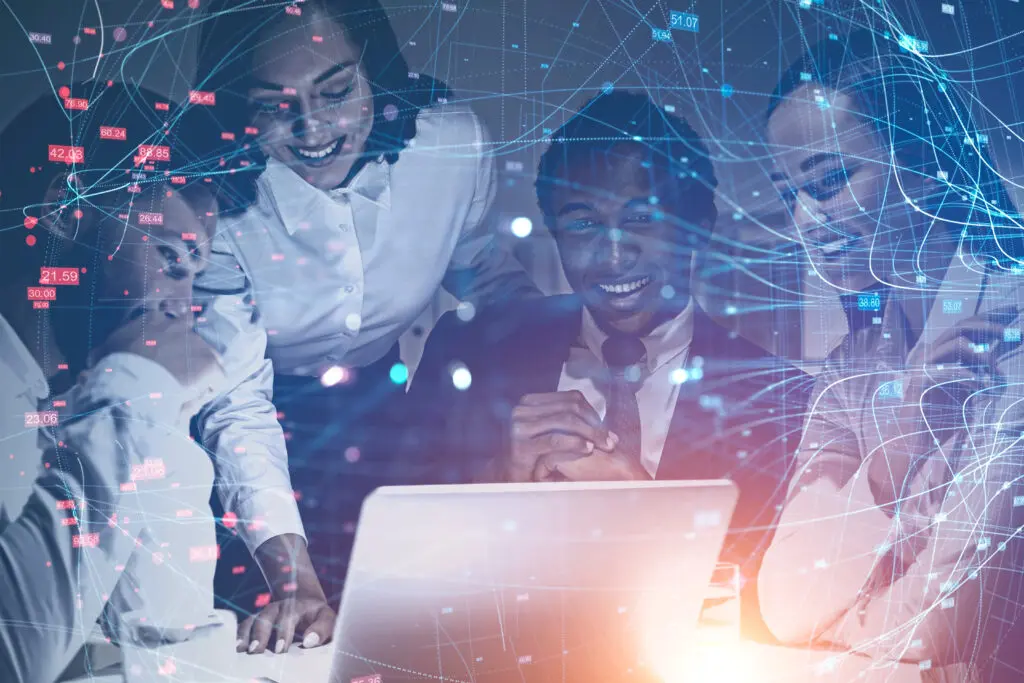 Keep Up with the Latest News from IAC and Emerging DEI Issues
A quarterly e-newsletter for practitioners and organizations designed to advance essential dialogues on Diversity, Equity & Inclusion (DEI)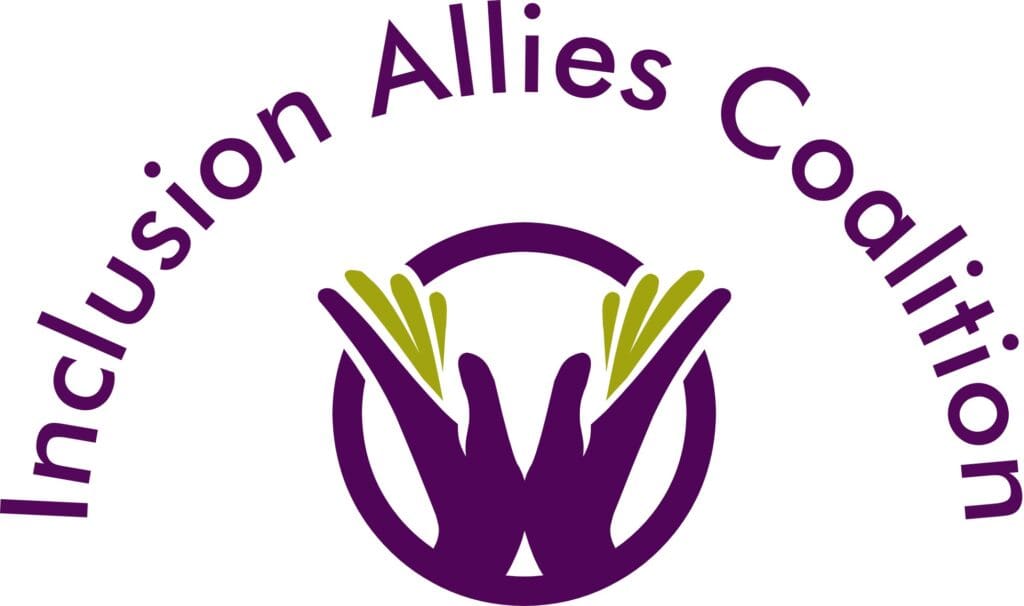 Welcome to the First Edition of the IAC Newsletter
We are a coalition of organizations and practitioners committed to diversity, equity and inclusion within our organizations and society. We provide resources, advocacy, and webinars for dialogues across differences to promote inclusion. We serve as allies for those who feel marginalized and advocates for inclusive policies and practices. We are committed to our vision of being the leading voice for the DEI profession globally.
This issue contains highlights of important DEI issues and a special guide on engaging in conversations on Critical Race Theory.
We look forward to hearing from you with thoughts on this issue and what you would like to see in future editions.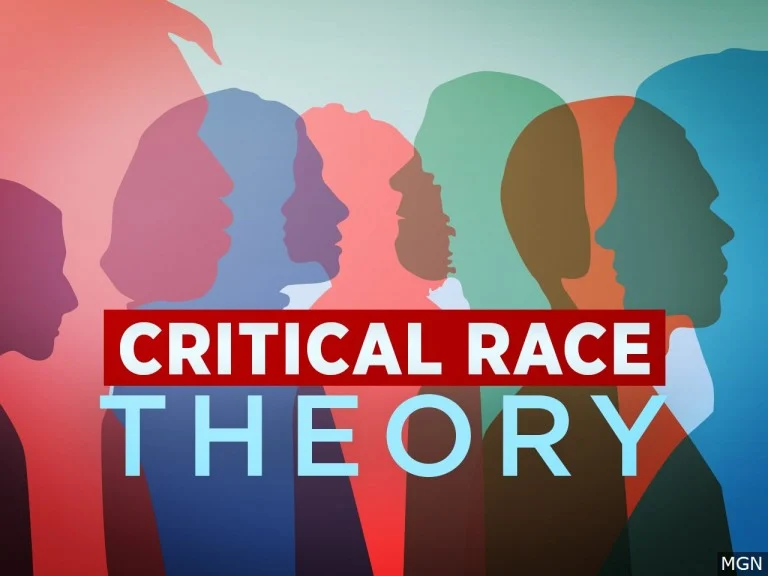 Critical Race Theory: Dispelling Myths for DEI Practitioners
This guide was designed to build awareness of Critical Race Theory (CRT), to dispel myths promulgated by opponents, and to empower DEI practitioners with tools to navigate discussions with clients and colleagues.
STEP 1:
Understanding the Background and Meaning of Critical Race Theory
Conservatives have long embraced the idea that America is a color-blind, equitable society where hard work defines who succeeds. CRT is based on the premise that race is socially constructed, yet it is real through social constructions. It says the idea of a Black person is a legal concept. "Our enslavability was a marker of our degradation," Crenshaw explains. "And our degradation was a marker of the fact that we could never be part of this country. Our Supreme Court said this"—in the Dred Scott v. Sandford ruling of 1857.
Critical race theory pays attention to the ripple effects of such decisions. It asks us to scrutinize how and why society looks the way it does. "These are the kinds of questions the other side doesn't want us to ask because it wants us to be happy with the contemporary distribution of opportunity," Crenshaw says.
Race and Racism: Social Construct or Biological Difference Only
Following are three examples of how racial inequities impact the African-American experience in wealth distribution, the judicial system, healthcare, and education.
In this first video (pictured above), Racial Wealth Gap Explained, Cory Booker, U.S. Senator, and others describe how slavery, centuries of housing discrimination, and inequality have compounded to form a racial wealth gap in the United States.
A second video, The Enduring Myth of Black Criminality, narrated by Ta-Nehisi Coates, examines stereotypes of Black criminality on their impact on mass incarceration—an institution where 32% Black men are incarcerated vs. only 6% of White men.
The third video, NowThis News, Dr. Fauci on Health Disparities in Coronavirus Cases for AfricanAmericans (2020) describes how disparities in access to medical care and national policy have exacerbated the impact of Covid-19 among African Americans.
Segregated schooling is a particularly profound and timely demonstration of the persistence of systemic racism in education.
Critical Race Theory is built on the following key principles:
Race is not biologically real but is socially constructed and socially significant. It is the product of social thought and is not connected to biological reality.
Racism is a normal feature of society and is embedded within systems and institutions, like the legal system, that replicate racial inequality. This dismisses the idea that racist incidents are aberrations but instead are manifestations of structural and systemic racism.
Racism is codified in law, embedded in structures, and woven into public policy. CRT rejects claims of meritocracy or "colorblindness." CRT recognizes that it is the systemic nature of racism that bears primary responsibility for reproducing racial inequality.
CRT rejects deficit-informed research that excludes the epistemologies and lived experiences of people of color.
It is important to note that while Critical Race Theory was constructed through the lens of the African-American experience, it transcends ethnicity, gender, gender expression, disability, and other dimensions of diversity. It also expands beyond the U.S. experience to countries around the world. Systemic inequities take shape differently in diverse structural and ideological forms across all geographies.
STEP 2: Recognize the Issue at the Center of Controversy
The Conflict behind Critical Race Theory and Impact on Diversity, Equity and Inclusion
Trump's order banned certain types of diversity training in federal agencies. Under the order, which has since been revoked by President Joe Biden, these trainings couldn't promote certain ideas—for example, members of one race or gender may consider themselves inherently superior, that all people have unconscious bias, or that the United States is a fundamentally racist or sexist country.
President Joe Biden rescinded both the ban and commission on his first day in office. Following Biden's reversals, many Republicans pushed bills to outlaw Crenshaw's academic framework in schools. In April, Idaho became the first state to pass such a bill; Governor Brad Little said it would prevent teachers from indoctrinating students to hate America. A month later, Oklahoma governor Kevin Stitt followed suit. Since then, several more Republican states have introduced similar measures.
States where Anti CRT Bills Have Been Passed or Are Being Reviewed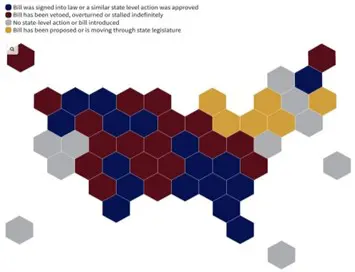 STEP 3: Setting the Stage for a Meaningful Conversation
Seramount, a strategic alliance partner of the Inclusion Allies Coalition, has produced an excellent resource on navigating difficult conversations on Critical Race Theory. Here are some steps and resources from Seramount that leaders can use to redirect the conversation to the importance of understanding CRT in the workplace:
Remain neutral: Keep messaging centered on education and clarity rather than approving or disapproving of CRT's integration into social structures. Do this by framing conversations around learning opportunities.
Create safe and brave spaces: Create an encouraging environment for people to discuss their joys, concerns, hopes, and fears about CRT in schools and in the workspace. Allow all voices to be heard, but be sure to keep it friendly by not allowing anyone to say anything derogatory.
Cite the business case: If applicable, use language found in company policy—be it an anti-racism statement, goals, or a portion of the employee handbook. If it discusses equality, accepting one another because of differences, or the importance of learning from different cultures it is beneficial to tie a CRT conversation to the business plan for the company to demonstrate relevance.
Define the issue: Be clear about what is happening in society that could be impacting employees. Give examples of leadership hopes or concerns on the issue of CRT. Explain why the conversation is important and what leadership hopes to accomplish from holding open conversations on CRT.
Conversation Starters
The videos shared earlier in this Inclusion Allies Coalition CRT guide, Racial Wealth Gap Explained, The Enduring Myth of Black Criminality, and NowThis News, Dr. Fauci on Health Disparities in Coronavirus Cases for African Americans (2020) are excellent resources which can be used to start a conversation about CRT.
The Inclusion Allies Coalition also hosted a webinar on CRT, Critical Race Theory: What It Is, What It Is Not and What It Is Becoming https://bit.ly/IAC-CRT with panelists Professor Michael Butler, Kenan Distinguished Professor of History, Flagler College, Cindy-Ann Thomas, Principal, Littler, DE&I Consultant & Facilitator, Employment Attorney, and Valoria Armstrong, Chief Inclusion Officer and VP, External Affairs, American Water. This webinar discusses how the CRT conversation has moved to schools that acknowledge historical racism, to libraries that share "inappropriate" books and to DEI training that may make white people feel "uncomfortable." This webinar addresses the confusion and inaccuracy this topic is creating in companies, agencies, and other organizations.
In the introduction to this webinar, IAC also noted that our members should be aware that an anti-critical race theory (CRT) group is providing parents with tools to track equity consultants, warning that families face a formidable and well-funded opponent in the "Woke Industrial Complex." (AKA Diversity Industrial Complex). The "Consultant Report Card" details findings from thousands of pages of public record requests that were reviewed by Parents Defending Education (PDE). They provide a searchable database and claim they have uncovered
$19,575,169.45 worth of contracts with 249 documented in 29 states –and 122 consultants, calling this, just a
"drop in the bucket."
During conversations with clients, colleagues, and other DEI practitioners, it is important to remember, this is not a session where you are trying to solve problems. Your goals are to listen, share and understand. Here are some potential questions to use to engage in this conversation following a check-in with everyone present:
How are you experiencing what's happening in relation to Critical Race Theory?
What does the term mean to you?
What are you confused about (uncomfortable about, possibly scared about)?
What are some of the implications of this topic (to how we work together, how we support our teams, how we collaborate with others and how we do our DEI work?)
How can we support each other going forward?
This is not a one-and-done conversation. We encourage you to have regular check-ins with clients, colleagues, and other DEI practitioners to share insights, best practices for addressing systemic inequities and continued challenges along the way. Please also share your comments and experiences with us at info@inclusioncoalition.info
Resources for Ongoing Discovery and Discussion
Books
Publication Date: 2018
This book discusses the development and application of critical race theory (CRT) in the legal context. "Part I provides a history of CRT... Part II introduces and explores...institutional/structural racism, implicit bias, microaggressions, racial privilege, the relationship between race and class, and intersectionality. Part III builds on Part II...by exploring the intersection of race with a variety of other characteristics...Part IV analyzes...racial disparities in health, affirmative action, the criminal justice system, the welfare state, and education."
Publication Date: 2019
This book compares the personal experiences of women of color professors with those of white women, white men, and other men of color who serve as faculty and administrators in American law schools. It analyzes how racial and gender biases have become pervasive in hiring, colleague interaction, promotion, and the legal education taught within law schools today.
Publication Date: 2006
Haney López's book is the critical race cornerstone. It discusses how race is a social construct and analyzes the intersection of race and law. "Ten years later, Haney López revisits the legal construction of race, and argues that current race law has spawned a troubling racial ideology that perpetuates
inequality under a new guise: colorblind white dominance."
Articles
 "We the People" This article questions and discusses the phrase "We the People" from the U.S. Constitution. It argues "we" positions an "other" or "they," and that "[t]he 694,280 enslaved Africans accounted for in the 1790 census were the paradigmatic 'they' to the people's 'we.' Blackness marked those who, though never intended to be included in 'we,' were useful as the 'they' against which 'we' gained its full meaning."
Databases
The Race, Research & Policy Portal The web portal, hosted by The Harvard Kennedy School's Shorenstein Center on Media, Politics and Public Policy, provides searchable summaries of research on diversity, racial equity, and antiracist organizational change in a wide variety of settings.
ABA Civil Rights and Social Justice COVID-19 Series The Section of Civil Rights and Social Justice has developed a multi-part webinar series exploring how the COVID-19 pandemic highlights critical legal issues of criminal justice, civil rights, human rights, and economic concerns, to name only a few. In these free webinars, panelists address the deepening crises in our collective pursuit of advancing law and justice.
Joint Center for Political and Economic Studies  This is a difficult moment for the world and the United States,   and for Black communities. The Joint Center is working closely with several other Black organizations to ensure that the challenges facing Black communities are considered and adequately addressed in COVID-19 policy decisions.
TransformHarm TransformHarm.org is a resource hub about ending violence. It offers an introduction to transformative justice. 
If you are interested in joining any one or more of the Inclusion Allies Coalition Committees, please send an email to mmuley@inclusioncoalition.info or gjenkins@inclusioncoalition.info.  We welcome your participation and will schedule a time that is convenient to share more about our organization's work and how you may become involved.