A Message from the Inclusion Allies Coalition (IAC) on the Decision to Overturn Roe vs. Wade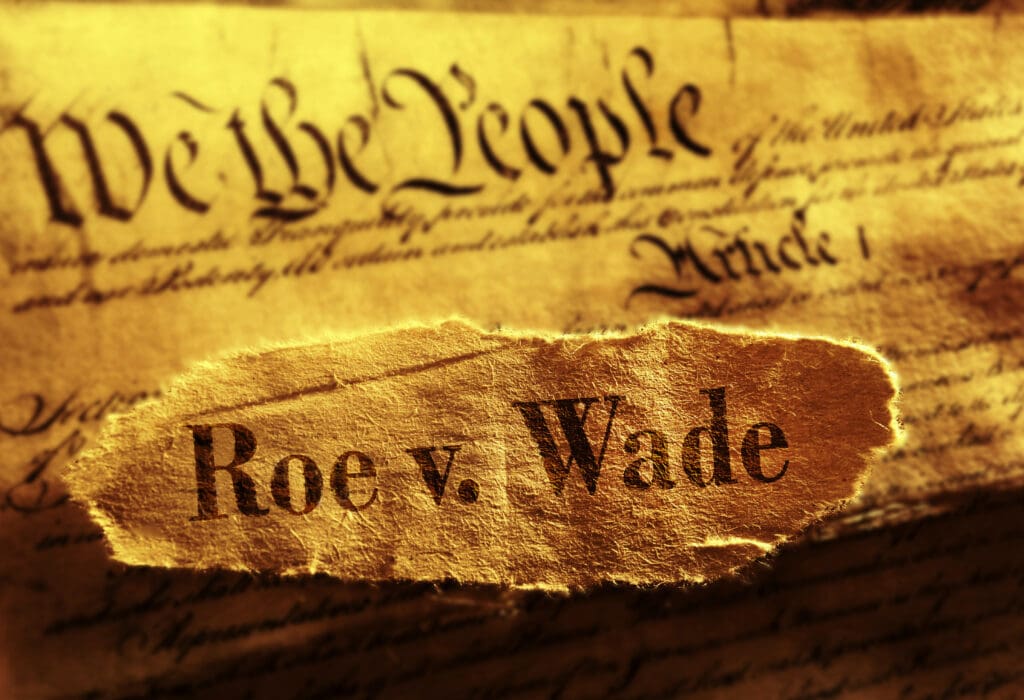 The U.S. Supreme Court decision to overturn Roe v. Wade is a turning point in the history of women's reproductive rights. Polls demonstrate what we already know: that Americans are deeply divided about the issue. According to NPR, 44% of Americans support or are unsure about the overturn of Roe v. Wade and 56% are in opposition. A New York Post poll shows an even deeper divide, with 59% disapproving of the decision and 41% approving. Regardless of one's position, what is clear is that the protection that was afforded to women and families for more than half a century has now been lost.
We at the Inclusion Allies Coalition honor the right of every American to choose what is right for themselves and their family regarding a decision as difficult, complex and controversial as this one. However, in a nation that from its very inception has prided itself on the separation of church and state, we are unequivocally opposed to the imposition of a religious-based position, held by a distinct minority of citizens, on other people who do not believe in those same religious values.
We applaud the corporations, including Microsoft, Goldman Sachs, Warner Brothers, Dick's Sporting Goods, Google, Patagonia, Amazon, CVS, Johnson & Johnson, and HP that have stepped forward by adjusting health care benefits and enhancing current medical travel reimbursement policies in the U.S. to provide access to states where the ban has not been implemented. We strongly encourage other organizations of all kinds to follow suit.
Eleven states now ban or severely limit abortion. Another eleven states have laws—not yet in effect—to do the same. In the absence of these adjustments to health care benefits, studies  indicate that those most affected by these bans will be women and families of color, and women and families without the economic means to travel to states where the ban has not been enacted.
What can you do as a DEI practitioner?
First, we encourage you to remain educated on this topic. While we may be very emotional about the decision, we cannot rely only on emotion to address it. We at IAC are committed to providing our members with timely news, resources and research (like those listed at the bottom of this message) to be able to dialogue with and influence the leaders of our organizations to make choices that protect the health and well-being of our female colleagues. We will continue to stay abreast of developments on this topic and post updates to our website and on social media.
Second, we strongly encourage you to inform your leadership about some of the responses that other organizations are proposing so that they feel comfort in knowing that they are not alone in making bold decisions in response to what we believe is an unjust decision. Every organization that takes a public stand makes it easier for others to do the same.
Third, we encourage you to establish emotional and practical support networks and resources for the countless women in your organizations who do and will feel challenged by the threat that this decision poses to their well-being and the well-being of their families.
Finally, we encourage you to speak out strongly and to join actively with others who are mounting legal and political challenges to the decision.
This is not a time to be silent, resigned or hopeless. As a voice of DEI practitioners, globally, we at the IAC believe that reproductive healthcare decisions are personal and should not be decided by government. We intend to remain vigilant and steadfast in this position, and we are here to support you in doing the same. We are also tracking the desire on the part of some to follow this with a roll back of marriage equality, and other rights fought for, won and enjoyed by many of our colleagues.
In addition to this statement, we are organizing an upcoming webinar and listening session on Internal and External Activism: Responding to the Attacks on Women and LGBTQ+ Rights.
In allyship,
IAC Founders and Leadership Team
Margaret Regan and Andrea Cisco
The FutureWork Institute & iMCI
Howard Ross and Leslie Traub
Udarta Consulting
Mary-Frances Winters
The Winters Group
Miriam Muléy and Greg Jenkins
Co-Chairs, IAC Leadership Council
The Inclusion Allies Coalition is a coalition of organizations and practitioners committed to diversity, equity, and inclusion within our organizations and society. We provide resources, advocacy, networking, and webinars for dialogues across differences to promote inclusion. We serve as allies for those who feel marginalized and advocates for inclusive policies and practices.
Here are some resources to keep you in the know: