Memorial Day: Remembering Those Who Sacrificed for Us…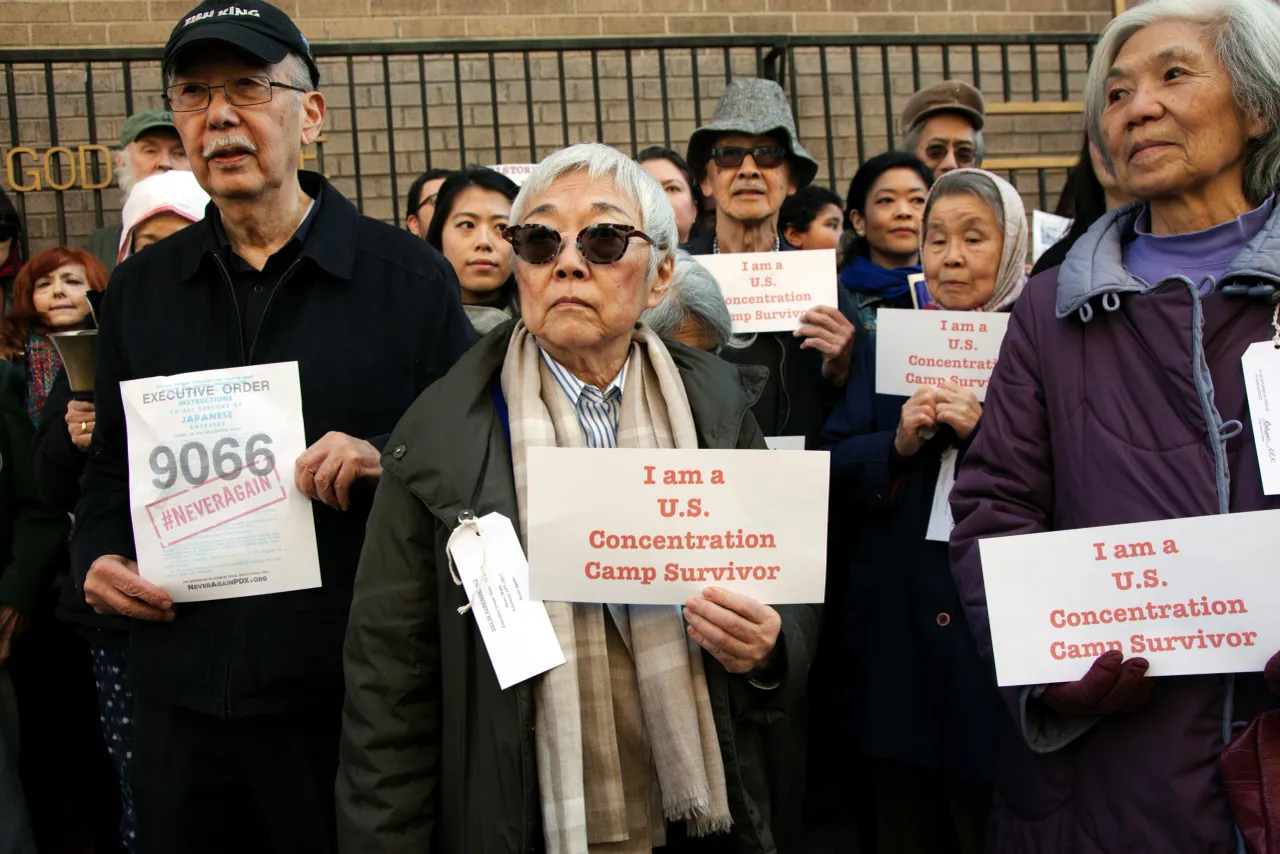 Can you imagine writing a "blank check" to the American people payable up to and including your own life? Can you imagine doing the same thing while you and your entire family are being incarcerated by your own government? More on that in a moment.
Since the American revolutionary war, over 41 million people have written that metaphorical check, and many have paid the ultimate sacrifice. The United States has declared war 11 times in its history and has deployed tens of millions of military service members to every corner of the world to fight, and sometimes die, to support our allies and national strategic interests. However, regardless of the military outcomes we celebrate the memory of those who've died while in service to our country.
Memorial Day, or "Decoration Day" as it was once known, is a U.S. federal holiday and is observed on the last Monday of May to honor those who have died while serving in the military. Traditionally, on Memorial Day, people visit cemeteries and memorials, and volunteers often place American flags on each grave site at national cemeteries. A national moment of remembrance takes place at 3:00 p.m. local time.
No matter the mission, America's military service members have answered the call of duty and placed themselves in harm's way countless times. To give you an idea of that sacrifice here's a record of those who've surrendered their lives since 1775:
Battle deaths: 651,031
Other deaths (in-theater): 308,800
Other deaths in service (non-theater): 230,254
Total: 1,190,085 [1]
The people reflected by these deaths were either drafted, enlisted or were commissioned in the Army, Marine Corps, Navy, Air Force or Coastguard, but regardless of the manner in which they became US military members, they served us all. But let's contemplate for a moment on what would motivate an individual to put their life on the line for their nation. Why would someone knowingly put themselves in harm's way for someone else?
For some people, the motivation can be in becoming a soldier, marine, sailor, airmen or coastguardsmen, or perhaps to learn a new set of skills, or start a career, or travel the world, or are in search of a new way in life. For some, it's a sense of duty, a desire to display one's patriotism for their country and to serve others.
So, back to my opening comment. For some, that sense of patriotism and sacrifice was offered in the face of debilitating discrimination, confiscation of financial assets and private property, and the imprisonment of themselves and their families. I'm referring to Asian Americans, specifically Japanese Americans during the second world war. Between 1942 and 1945 a total of 10 internment camps were opened and operated by the federal government, holding approximately 120,000 Japanese Americans for varying periods of time in California, Arizona, Wyoming, Colorado, Utah and Arkansas.[2]
But despite being incarcerated in their own country, by their own government, an estimated 33,000 Japanese Americans willingly served in the US military during and immediately after World War II with approximately eight hundred Japanese Americans killed in action during that period. Of the 33,000 there were about 18,000 who served in the 442nd Regimental Combat Team (RCT), which became the most decorated unit in U.S. military history for its size and length of service.
The 442nd RCT received:
4,000 Purple Hearts
8 Presidential Unit Citations
559 Silver Stars, and
52 Distinguished Service Crosses among many other decorations
In the immediate aftermath of the war, only one member of 442nd RCT received the Medal of Honor, America's highest military honor. However, a review in the 1990s resulted in 20 additional Medals of Honors being awarded in 2000.[3] [4]
America continues to have a vast, diverse and superior military made up of members of differing sexual orientations, genders, skin colors, religious preferences, national origins, races and ethnicities, and we greatly appreciate each of those individuals. As we pause to remember all US military service members who've perished in service to our country this Memorial Day, let us also reflect on the extra burden and sacrifice made by those second world war Japanese Americans who despite their internment, suffering of institutional and individual discrimination fought and died for their country.
Thank you to all who've served and paid the ultimate sacrifice, we will remember you. #MemorialDay #Veterans #StopAsianHate
[1] https://www.va.gov/opa/publications/factsheets/fs_americas_wars.pdf
[2] https://www.britannica.com/event/Japanese-American-internment
[3]https://encyclopedia.densho.org/Japanese_Americans_in_military_during_World_War_II/#:~:text=An%20estimated%2033%2C000%20Japanese%20Americans,action%20during%20World%20War%20II.
[4] https://encyclopedia.densho.org/442nd_Regimental_Combat_Team/
Share this:
Related
Burning the Rainbow Flag: LGBTQ Rights in the Trump EraDecember 23, 2019With 2 comments
Stand Together as a Community: Create a Path for ChangeJune 3, 2020With 1 comment